Lately, I've been thinking about designing to serve a greater purpose than simply making things look pretty and creating a calming atmosphere has been at the forefront. My motivation for this is my 9 year old gal, Annabelle. She tends to get anxious and has trouble sleeping so I've decided that her room needs some TLC and special touches to make it zen.
Here is a rundown of elements to consider when designing a bedroom to create balanced and joyful energy and to promote a restful night's sleep.
Furniture Placement
In order to create balanced energy, I don't live by these rules but I believe in following the principles of feng shui as much as possible when deciding how to place furniture in the bedroom.
Place the bed in the feng shui commanding position to promote the flow of Qi (Chi)
If the space permits, balance energy by placing matching side tables on either side of the bed.
Choose a bed frame with a solid headboard.
Place a full length mirror at your child's height as it can help provide a confidence boost.
For artwork, allow them to choose art that reflects their interests; however, if your child does have trouble sleeping, avoid art with fast moving images.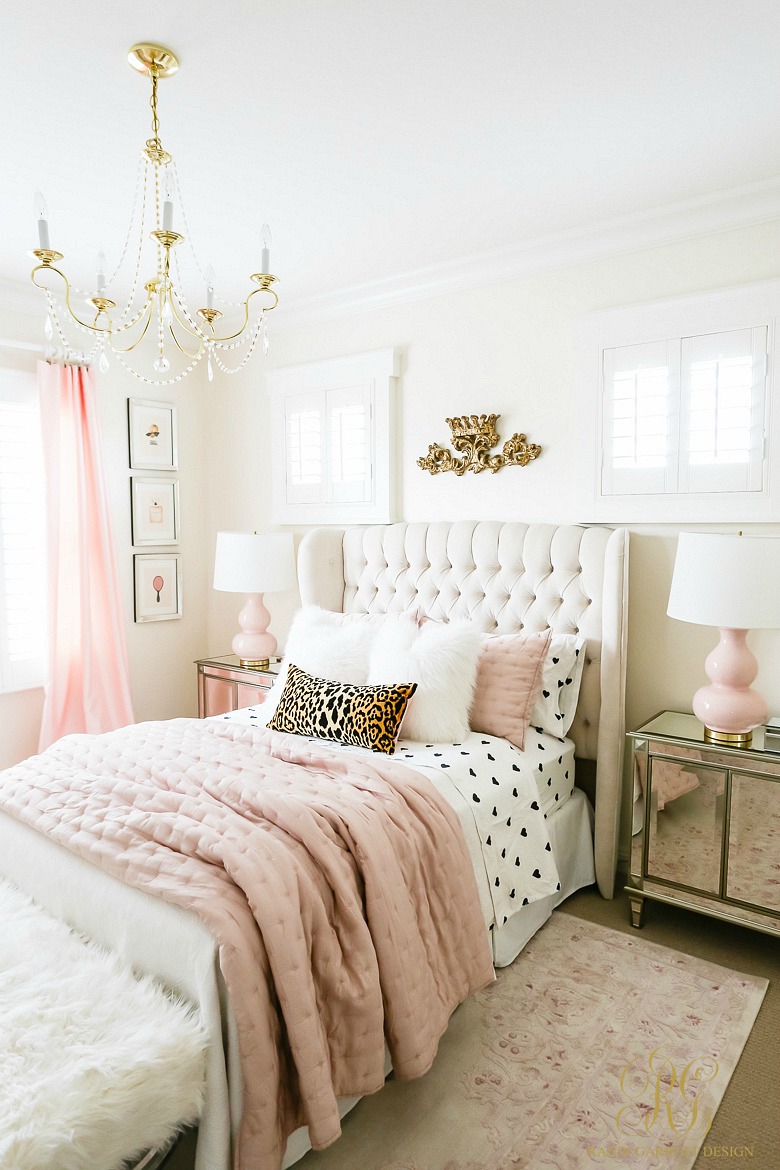 Color Choice
According to Feng shui color theory, it's best to stick to warm rich Earth tones or light neutral tones to create a calm space. With Annabelle's approval, I'm looking to pick a creamy white tone. She really wants blue, so the compromise is a navy accent wall.
Organization
Keeping things organized can be challenging in a kid's room, but here is some good advice I've received and try to follow:
When one new object comes in, an old one goes out.
Keep the least amount of toys possible in your little's bedroom and definitely ban all electronics from this space.
Keep items organized in covered bins to avoid overflow and don't store them under the bed as this can disrupt energy flow.
Air Purification
In order to allow for optimal air flow and purification, you should open your windows once everyday, even during the Winter. It's also really advantageous to add a variety of plants in your home to help purify the air. Good choices for a child's room include spider plants, snake plants and aloe. Keep them out of reach of little hands, but these are low maintenance beauties that will help detox the air and bring an element of zen to the space.
Lighting
Here are a few factors to consider for lighting:
Allow for as much natural light as possible.
Provide adequate artificial light using natural colored bulbs (overhead light and side lamps).
Ensure light is blocked out with proper blinds/shades at night for better sleep.